T R I P O V E R V I E W

















Senegal - Mauretania
Wonders of the Desert
Explore the Senegal and Mauretania from the
savannah to the desert and find the hidden
jewels of both countries:
the colourful Pink
Lake, lush oases with green palm groves,
well-preserved rock paintings and
breathtaking desert landscapes. Spot rhinos
in the Bandia Reserve and watch prolific
birdlife in Djoudj National Park. Explore
historical sites like Gorée Island, Saint Louis,
Chinguetti and Ouadane as well as the
archaeological excavations of Azougui. (12
days)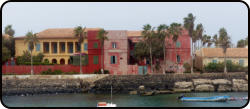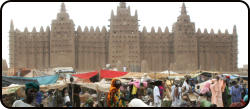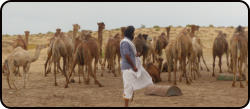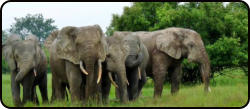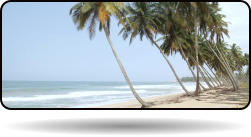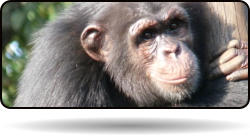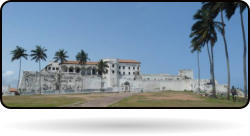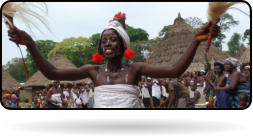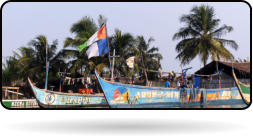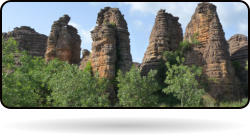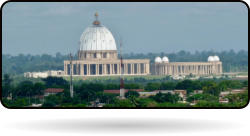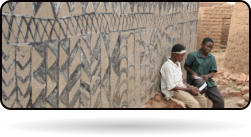 Ivory Coast-Ghana-Togo-Benin
Cultures, Customs and Traditions
16-day journey to four Southern West African
countries: mask dances, rites, and ancient
mud architecture in Ivory Coast, Ashanti
culture and slave castles in Ghana, voodoo
magic and ceremonies in Togo and Benin.
Marvel at the impressive basilica in
Yamoussoukro, explore the lush rain forest in
Kakum National Park, learn about the
colonial history in Togo and visit the
picturesque stilt village of Ganvié in Benin…
(16 days)
Ghana - South and North
Highlights of Ghana
A holiday combining Ghana's most exciting
sites, including Accra, its vibrant capital and
Kumasi, heart of the Ashanti Kingdom.
Among the tour highlights are a walking
safari in Mole NP, the slave castles of Elmina
and Cape Coast, a stunning performance of
the famous Bamboo Orchestra, a boat ride to
the stilt village of Nzulezo, picturesque fishing
harbours, the unique flora of Ankasa and
Kakum NP, Lake Bosumtwi, home to the
Ashanti gods and the beautiful beach of
Ankobra… (20 days)
Côte d'Ivoire - Ghana
Gold, Cocoa and Pristine Beaches
Discover the modern cities of Abidjan and
Accra and the UNESCO World Heritage Site
of Grand Bassam. Travel along the coast to
visit impressive slave castles, the remote stilt
villages of Tiagba and Nzulezo, and explore
the fauna and flora of the Azagny, Ankasa
and Kakum National Parks. Be stunned by
the world's largest basilica in Yamoussoukro,
the colourful fishing harbours and the beauti-
ful beaches. Five nights you will stay at the
wonderful Ankobra Beach Resort... (14 days)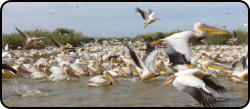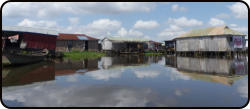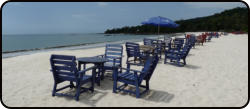 Highlights of Senegal
The Land of Baobabs
Discover Senegal's seven UNESCO world
heritage sites: Ile de Gorée, Saint Louis, the
Senegambian stone circles, the culture of the
Bassari, Fula and Bédik people and the
National Parks of Niokolo-Koba, Djoudj and
Saloum Delta. Explore the untouched Casa-
mance and meet a local king. Witness a mask
dance and take a swim in the country's largest
waterfall Dindéfélo. Spend the night under the
stars of the Lompoul desert, see the colourful
Pink Lake and the Great Mosque of Touba…
(18 days)
Togo - Benin
West Africa's Natural Treasures
Walking holiday in Togo and Benin: Climb
Togo's highest mountain, discover the varied
landscapes of Klouto, the Kabyé mountains
and the Atacora mountain chain. Enjoy the
beautiful Aklowa waterfall and a canoe ride
on Lake Ahémé. Spend a night in the
remarkable stilt village of Ganvié and
complete your adventure with voodoo
ceremonies, historical sites, mud castles of
the Tamberma and Somba tribes and the
capitals of Lomé and Porto Novo…. (15 days)
Sierra Leone
West Africa's Tropical Paradise
Journey into the untouched nature of West
Africa. Visit a diamond mine near Kenema
and attend a spectacular mask dance of the
Mende people. Enjoy the palm-fringed
beaches of the Freetown Peninsula, learn
more about the colonial history and slave
trade on Bunce Island, meet the fascinating
chimps and other primates on Tiwai Island
and in Tacugama and embrace the colourful
fishing villages and the Caribbean flair in the
capital city of Freetown. (12 days)